PMA sees improved financial picture, still predicts deficits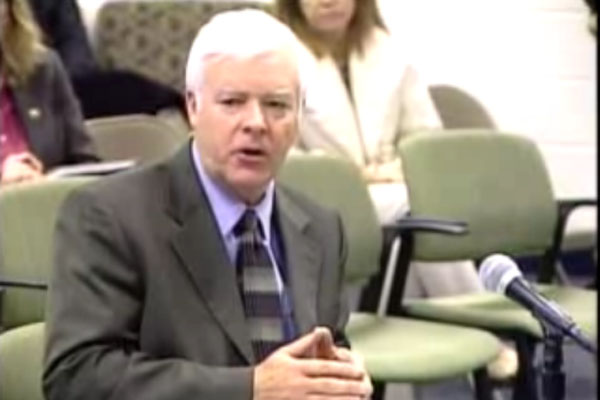 At the November 27th Board of Education Committee of the Whole meeting, PMA representative Howard Crouse gave a presentation about the financial future of RB. The report not only discussed the budgets of previous years, but also how changes in student enrollment and teacher salaries would play a role in future budgets.
Crouse, who is the financial network vice president, began by discussing how RB ended last year spending about $600,000 less than expected. This year RB has a projected deficit of $282,000. Currently, about 95% of the school's funds come from local sources, such as property taxes. Crouse emphasized that this was a positive thing, because expected reductions in state and federal funds will not have as large of an impact.
The expenditures for 2013 are expected to total $20,199,376. This is a 2.9% change from last year. $15,463,197 is set aside for salaries and benefits. The remaining funds are used for supplies and other purchased services.
Budget deficits are projected for the coming years. However, it is possible that RB's financial future could improve slightly in the coming years.
"These first projections indicate that you will be very close to potentially having a small surplus in FY14, and then deficits in that $200,000 to $500,000 range in future years," said Crouse, in his presentation to the board.
The report also gave RB's financial profile scores. "You had a very high profile score this year. We anticipate it to be slightly lower. The reason it's dropping into that early warning category is simply that deficit projected in those operating years," said Crouse.
The PMA presentation aimed to show what the school can expect in future years, but there are certain financial unknowns that could affect the projected budget. These include things like changes in the consumer price index, health care costs, and possible pension reforms. RB teachers are currently on the last year of a five year contract, and the new contract could also have a substantial impact on RB's finances. Despite this, Crouse pointed out that RB will most likely be better off than they might have originally thought.
"Though you're projected to have deficits in the future, they have narrowed considerably from what we have seen in previous projections a year ago," said Crouse.