Election wrap-up: incumbents remain on at D208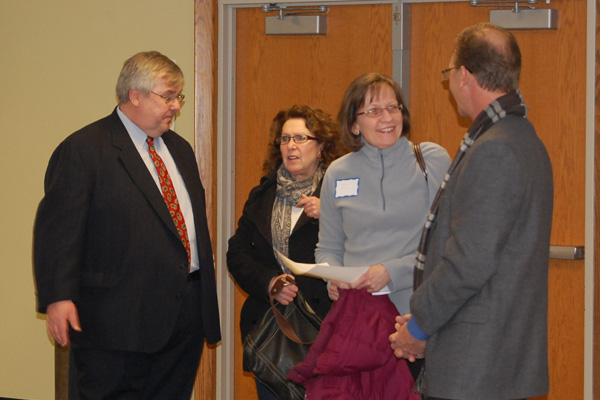 On Tuesday, April 9, community members of the RBHS community voted to elect three school board members.
The results were as follows:
Edward C. Jepson, Jr. 2,334 19.41%
*Michael J. Welch 2,310 19.21%
*Matthew Sinde Jr. 2,157 17.94%
James E. Landahl 1,861 15.47%
Joseph E. Wanner 1,800 14.97%
Charles F. Snyder 1,564 13.01%
Total: 12,026
* denotes an incumbent school board member running for re-election.
The three candidates with the most votes were elected, therefore, the incumbents won re-election.  One incumbent, Dan Moon, did not run for re-election.  His seat was filled by newcomer Ed Jepson, who ran on a slate with incumbents Sinde and Welch.
In other local elections, PEP Party candidate Kit Ketchmark became Village President of Brookfield, defeating candidates Bill Russ and Micahel Towner who finshed second and third respectively. In the race for Riverside Village President unopposed candidate Ben Sells officially got into office.
The RBHS board members and Village Presidents will hold their positions for two years until the next election in 2015.