Homecoming 2015 wrap up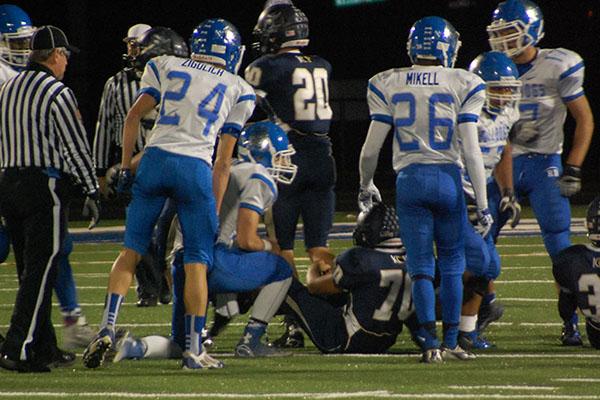 Now that Homecoming 2015 has come to a close, Clarion has a recap of noteworthy events that happened during spirit week, the game, and the dance.
During the week RB saw school spirit explode with the dress up days. Pajama Monday, Tropical Tuesday, Wacky Wednesday, Theme Thursday, and Crazy Blue and White Friday all saw heavy participation and lifted school spirit up.
The pep rally was held on Friday, where the winners of the spirit bone, as well as King and Queen, were announced. The seniors took home the spirit bone, after winning the most points from the penny pinch and the pep rally games. Daniel Waas was named Homecoming King and Selene Anaya was named Queen.
Friday night the bulldogs were met on their new field with cheers and support from the whole community. Fighting through the whole game, unfortunately, RB lost 7-15.
On Saturday, the dance went off without a hitch and students came and danced the night with their friends.
Overall the week was successful and the effort student association put in helped make Homecoming Week 2015 fun for everyone.
Here are some links to Homecoming related stories you may have missed:
https://rbclarion.com/top-stories/2015/09/28/the-2015-homecoming-court/
https://rbclarion.com/top-stories/2015/09/28/boom-pow-zap-homecoming-has-arrived/
https://rbclarion.com/top-stories/2015/09/29/the-dos-and-donts-of-homecoming-2015/