Homecoming 2015 wrap up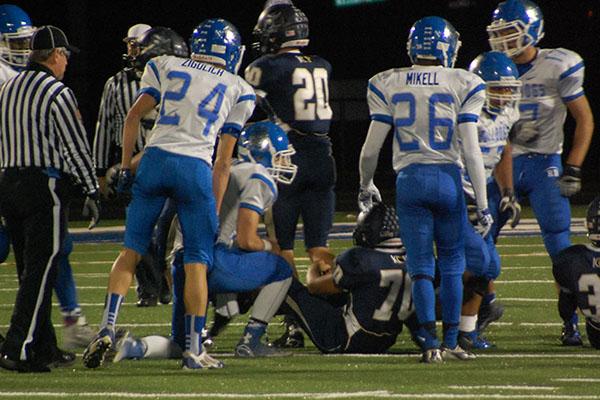 Hang on for a minute...we're trying to find some more stories you might like.

Now that Homecoming 2015 has come to a close, Clarion has a recap of noteworthy events that happened during spirit week, the game, and the dance.
During the week RB saw school spirit explode with the dress up days. Pajama Monday, Tropical Tuesday, Wacky Wednesday, Theme Thursday, and Crazy Blue and White Friday all saw heavy participation and lifted school spirit up.
The pep rally was held on Friday, where the winners of the spirit bone, as well as King and Queen, were announced. The seniors took home the spirit bone, after winning the most points from the penny pinch and the pep rally games. Daniel Waas was named Homecoming King and Selene Anaya was named Queen.
Friday night the bulldogs were met on their new field with cheers and support from the whole community. Fighting through the whole game, unfortunately, RB lost 7-15.
On Saturday, the dance went off without a hitch and students came and danced the night with their friends.
Overall the week was successful and the effort student association put in helped make Homecoming Week 2015 fun for everyone.
Here are some links to Homecoming related stories you may have missed:
https://rbclarion.com/top-stories/2015/09/28/the-2015-homecoming-court/
https://rbclarion.com/top-stories/2015/09/28/boom-pow-zap-homecoming-has-arrived/
https://rbclarion.com/top-stories/2015/09/29/the-dos-and-donts-of-homecoming-2015/
About the Contributors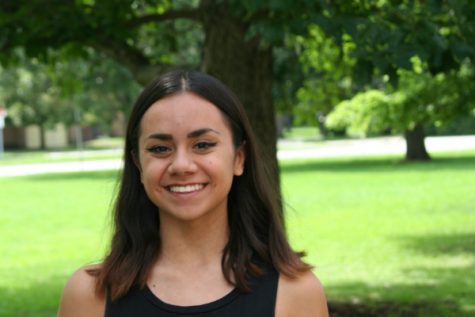 Vivian Marina Piña, Editor-in-Chief

Vivian Marina Piña started out as a farmboy on Tatooine. She grew up on a moisture farm with her Aunt Beru and Uncle Owen. Her life changed forever when her uncle purchased two droids that carried plans to the Imperial Death Star. When the droids ran away, she chased after them and got attacked by sand people (I don't like sand. It's coarse, and rough, and irritating, and it gets everywhere) but was saved by Ben Kenobi, who later revealed himself to be the legendary Jedi Master Obi-Wan Kenobi. Ben also revealed that he fought alongside Vivian's father in the Clone Wars. Ben gave Vivian her father's old lightsaber, and after grieving over the death of Vivian's aunt and uncle, the two went to find a way to deliver the plans to the Rebel Alliance on the planet of Alderaan. Han Solo, captain of the Millennium Falcon, and Chewbacca agreed to take them to Alderaan. Along the way, Ben began training Vivian to become a Jedi, and taught her the ways of the Force. By the time the group arrived at Alderaan, it had been blown up by the Death Star. The Millennium Falcon was forced to land in the Death Star, but the group was able to escape and rescue Princess Leia. Unfortunately, Ben was killed by the Empire's very own Sith Lord, Darth Vader. Vivian was able to give the plans to the Rebel Alliance and blow up the Death Star. Over the next three years, Vivian was hunted by Darth Vader. Vivian traveled to the Dagobah System to find Jedi Master Yoda and complete her Jedi training. Once the Sith Lord was able to find and battle Vivian, he revealed to her that he was her father after he cut her hand off. A year later, Vivian was forced to battle her father, who tried to turn her to the Dark Side of the Force. Vivian ended up refusing to fight her father, and the Emperor attacked her for refusing. Her father, however, was able to turn back to the Light Side of the Force and kill the Emperor. Peace was brought to the galaxy. Vivian has spent the last few years as a hermit, and people have been searching for pieces of a map to find her. However, you can reach her at [email protected].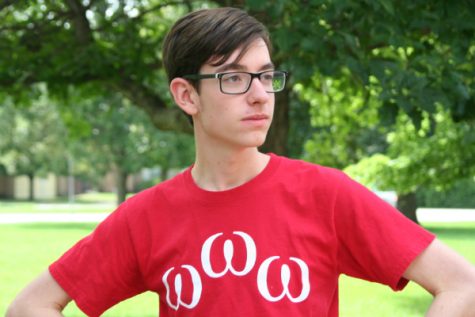 Galen Alaks, Co Editor-in-Chief

Baked Alaksa
1 cup of dorkiness
Two cups of mismatched socks
1/2 cup of editor-in-chief
Twelve cups of spaghetti
A pinch of anxiety
Four tablepoons of plaid
One pair of glasses
Two tablespoons of nerdiness
Heck, four more cups of anxiety
One cup of love of bunnies
A touch of basil (optional)
Mix all ingredients in a large bowl. Shape into a semi-human figure. Keep frozen. DO NOT open the refrigerator. If you do, the Baked Alaksa will begin to attempt co-running a school newspaper. Keep out of reach of bunnies. Add a dash of sass for a spicier flavor.  DO NOT CONSUME: too consumed with itself. To contact a finished product, email [email protected].