Every Student Has a Story: Maclean Nolan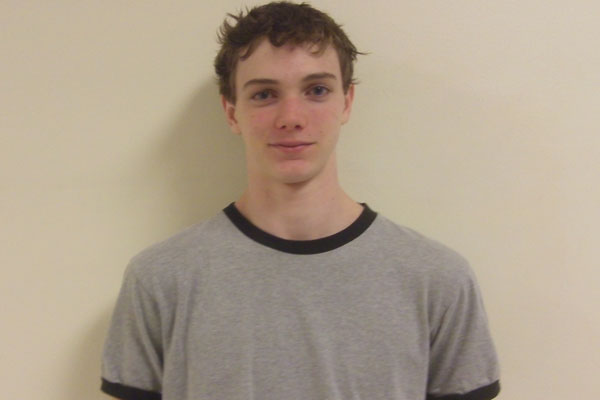 As Maclean Nolan steps up to the free throw line, he lines his shoulders up and closes his eyes. He slowly raises the ball to square up perfectly with the backboard. One, two, three, swoosh.
After all, when Michael Jordan's father passed, Jordan decided to use his muscle memory to makehisfree throws with his eyes shut.
Nolan, class of 2016, has been playing basketball since second grade now. He tried out, and made his Freshman basketball team this November, and the season is slowly coming to an end this February. Nolan has been inspired to play basketball by the one and only Michael Jordan. Nolan is inspired by Jordan because even just from being a great basketball player, he's also a great person too.
Nolan says someone like Lebron James went to the Miami Heat because they're a good team, while Jordan would stay with his team, and take them to his level. That's what makes Jordan so special for Nolan. Even though Michael Jordan hasn't played for ten years now, Nolan says he looks clips of Jordan playing old games up on YouTube. The most memorable game Nolan remembers seeing Jordan play is when Jordan's team made it to the 5th championship against the Utah Jazz, right after Jordan's father passed away. He scored 40 or 50 points throughout the whole game. He was also very sick and had a high fever throughout the whole game too, but yet still gave it his all. He wasn't going to let the team down. When Jordan got fouled, he went up to the line, closed his eyes, and shot perfectly.
Even though he will take a shot with his eyes closed, Nolan says he doesn't plan to ever be like Michael Jordan.  Jordan is just an idol to look up to, someone to strive to be and act like.