Decosola and Santoro lead girls gymnasts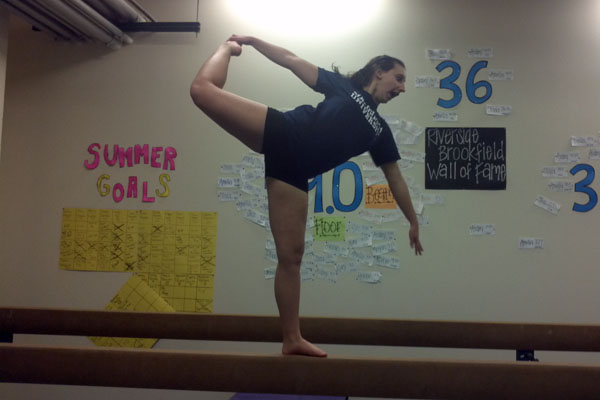 The girl's gymnastics season has been underway for over two months and the girls have made a significant progress since the beginning of their season. Around twenty girls are still actively participating in the sport. Although they are technically "two" teams –a Varsity and a Junior Varsity- they act as one.
Senior gymnast Cayla Cerny said, "There are no real teams, but six of seven girls compete on the varsity team every competition, and the rest remain on the JV." The girls have a competition at least once a week and attend invitationals on the weekend.
Cerny said, "The reason I participate in gymnastics is because it's really fun to bond with the team and I like to bend my body in not normal ways."
Freshmen Mary Penckofer said, "My favorite part of the season so far was attending the Varsity Invitational because it was very fun and it was a great time for the team to bond with each other." Penckofer is new to gymnastics, but that has not affected her season. Her coach has helped her learn new tricks and develop her routines.
Junior Rachel Decosola has helped lead the team with a season record of 8.30. She is ranked number three all around at RB, while individually ranking number two on beam. 
Senior Kristen Santoro has been the leader of the team with her career high scores and being voted team captain. She continues to finish out her final season with receiving scores that have beaten her personal records.
The team finishes their season February 1, 2012.