Students, pay attention to this election!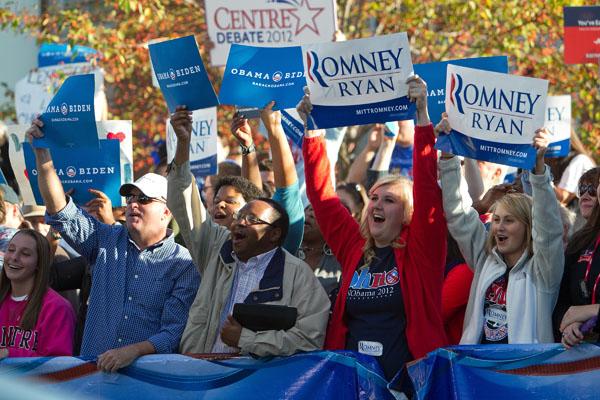 THE SECOND DEBATE IS TONIGHT.  COME WATCH WITH US!
The first presidential debate was held on Wednesday October 3rd. I was very eager to watch.  In fact, I'd been counting down to the day for a little over a month now.
Whether Governor Romney gets elected or President Obama gets re-elected, everyone will be affected by this election. This is why I think it's important for my generation to become interested and take part in this election to the best of their ability.
Besides the struggling economy, the most important issues for me are student loans and financial aid. I'll be graduating in two years and I definitely plan on going to college.  Without those programs in place I won't be able to do it.
Under an Obama Administration, we'd have a president whose policy is in favor of loans and help from the government when it comes to paying for college. He knows of their struggles because he and First Lady Michelle Obama don't keep it a secret that they both left college with a substantial amount of debt from taking out loans.
---
"Either candidate winning… will result in a different country with different policies… however, the policies put into place are up to you."
---
Under a Romney administration, we'd have a president who isn't entirely in favor of government help when it comes to student loans. According to an article from The Daily Beast, Governor Romney said, "Take a shot, go for it, take a risk, get the education, borrow money if you have to from your parents, start a business," while campaigning at Otterbein University in Ohio recently. He's also made multiple comments in favor of the upper class throughout his campaign for the presidency.
Whichever policy you agree with, it's important you know both sides. College tuition prices are extremely high, and they've only been going up within the last couple of years.
This issue, along with many others, is why I pay close attention to each candidate's views. I watched the debate very closely and my ears definitely perked up once the topic switched to student loans. Students who plan on going to college need to listen up as well, because the issues affect them directly.
Personally, as I stated previously, I won't be able to afford my college tuition without help from the government.
I think there are a lot of people in my exact same situation, which is why I think it's extremely important for those struggling to be aware of each candidate's positions on not only student loans, but other issues as well.
Either candidate winning on November 6th will result in a different country with different policies that will affect the American people in many different ways; however, the policies put into place are up to you.
About the Contributor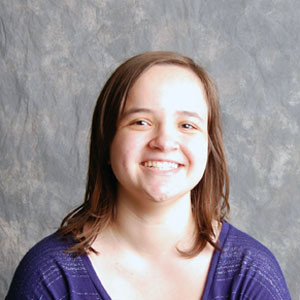 Lauren Grimaldi, News Editor
Lauren Grimaldi is very excited to spend her last of high school as an editor on Clarion. When she isn't writing superb news stories, she can be found...