Frydrich sees four possible state qualifiers in boys swimming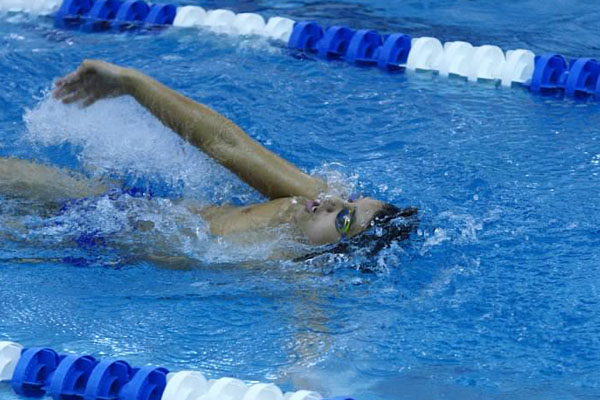 As the boys swim team looks toward kicking off their season on December 1st at the Maine East Relays, they want to build on the accomplishments they achieved last season while setting the bar even higher. Last year's team was the first team in school history to send three relay teams to the state competition and graduating senior Sean DeMuro was just the second RB swimmer in the last 30 years to medal at the state competition.
Senior Luke Keller believes that this year's team can do even better.
"Coach [Todd] Frydrich thinks that this is the best team yet, and we think we can do some big things this year. We want to qualify all three relay teams again and have a couple top twelve finishes," said Keller.
Along with Keller, the team will be lead by a core of very young talent. Sophomores Anthony Colon, Kevin Garza, Quinn Risley, and Tim Walsh have very high expectations from Coach Frydrich.
"I think Garza, Risley, Colon, And Walsh all have the ability to qualify for the state meet. Garza and Risley have a very good opportunity to place at state," said Frydrich.
Another strong part of the team this year is the relay teams. The teams swimming in the 200 medley, 200 freestyle, and 400 freestyle have realistic goals of reaching the state meet. Some of the key members of those teams are Senior Dan Somers, along with Junior brother Tim Somers and Freshman Christian Hernandez.
As the season progresses, the team expects to keep seeing improvement in their times as they keep working to reach the state meet.