Celebrating Labor Day like a Bulldog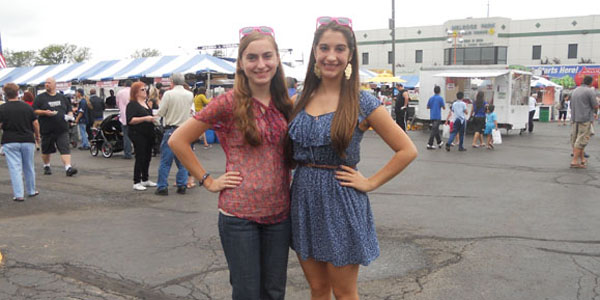 Labor Day has come and gone and it is always disappointing when it is over, because that means that summer is officially over and Fall is near.  Nevertheless, it was an exciting weekend for RB students because it was the first day off for the school year.  Here is what some of our Bulldogs did with their Labor Day weekends.
Senior Stephanie Olszewski attended the Frankfort Fall festival, which is located in Frankfort and ran from September 1-3.  The festival had a lot to offer, including arts and crafts.  The festival has over 300 participating artisans and can find anything from jewelry to clothes to house goods.  There was a carnival with games and rides for all.  There was also a wide range of entertainment and food to choose from.
Olszewski, who has been going to the festival since she was five years old, said, "It's a great way to see a bunch of artisans' creative minds."
Senior Nicole DeLeonardis attended the Taste of Melrose Park festival, which is located in Melrose Park and ran from September 1-3.  There was a carnival with games and rides for all to enjoy.  For entertainment there was a craft show, music, and the Jessie White Tumblers also performed.  This festival offered so many food booth options, especially Italian food.
DeLeonardis has been attending this festival since she was born said, "I love all the Italian food."
Senior Kaija Bole attended the Maria SS Lauretana Italian Fest, which is located in Berwyn and ran from August 31st-September 3rd.  It has a huge carnival with rides and games for everyone to enjoy.  For entertainment there was live music and fireworks.  There was also many food options to choose from, especially Italian food such as pizza, pasta, pastries, and more.  This festival is fun and local.
Bole said "I really enjoy going with my friends and their families.  The food is always fantastic."
I attended the Last Fling festival, which is located in downtown Naperville and celebrates the last big event for the summer.  This festival ran through August 31-September 3.  There was a Fling Mile that goes before the Labor Day parade.  There was a carnival with games and rides for all and also a family fun land.  There was live music on the main stage and also on the entertainment stage which was free to enjoy.  Also there were ton of food options to choose from and arts and crafts to shop for on the beautiful Naperville River walk.  I loved the beautiful scenery there and all the activities as well.
Not all students went to such public events.  Senior Samantha Hannigan did not go to a festival, but rather attended one of her own Labor Day parties.  She went to her aunt's house for a barbeque and pool party with her family and friends.  Hannigan said that their family Labor Day party has been going on since she was born.
Hannigan said, "I really liked spending time with my family and friends and having a good time over Labor Day."
No matter if you stayed local or adventured out to a festival or attended one of your own it was nice to have a day off from school and enjoy the free time, and there is always next year to check out a festival if one had interested you.  Just think our next day off is Monday October 8th!
About the Contributor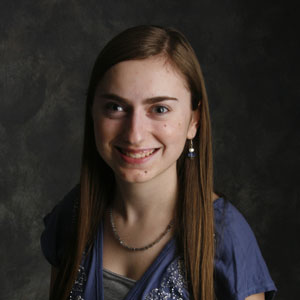 Christine Vassos, Lifestyles
Extra! Extra! Read all about it! Christine Vassos is a new reporter for Clarion.  Christine started reporting at her grade school, Komarek, for their...