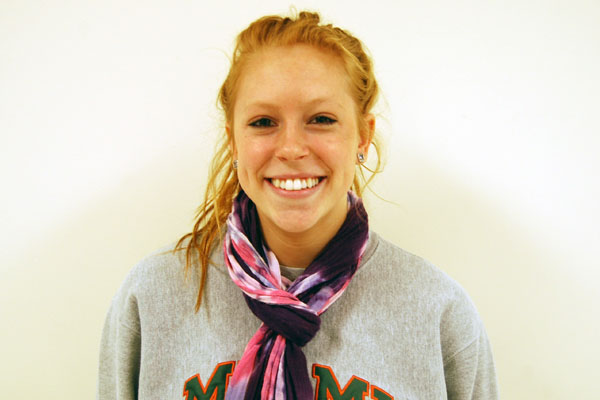 Senior Hannah Likness is leading the way for the Varsity Cheerleading squad this season. Selected by Coach Chris Borzym as one of the two team captains, Hannah has relished the opportunity to be a leader. Her selection as a captain didn't come as much of a surprise.
"I've been on Varsity for all four years and Coach knows that I'm a hard worker" said Likness.
The season has been quite successful so far, according to Likness.
"There have been a few bumps in the road, mainly injuries, but we're still doing really well. We recently took third at the Sandburg Invite."
When she's not cheerleading, the always charismatic Hannah, also commonly referred to as 'Big Red', likes to "hangout with the crew, tumble, watch American Horror Story and play Just Dance".