Featured Athlete: Michelle Bilo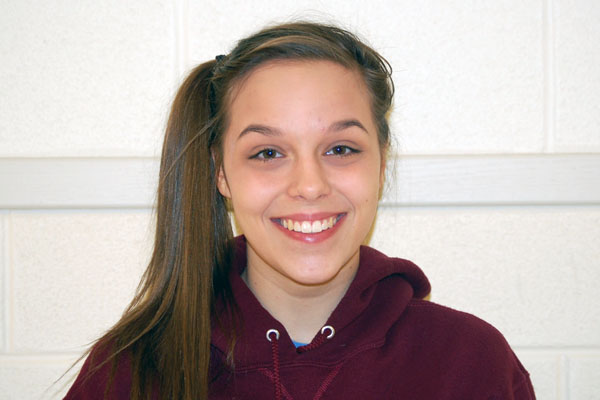 Michelle Bilo is not only a new student to RB, but is a blossoming basketball superstar. Bilo is one of the new members of the Riverside Brookfield Girls Varsity Basketball team. She is 5' 10", wears the number 5, and is a center and power forward for the varsity team; the same position she played for close rival Morton West. Bilo was the captain of girls Varsity squad at Morton in only her sophomore year. Michelle has been playing basketball since she was in 3rd grade, and has loved it ever since.
"The team is different than I first expected," said Bilo explaining her thoughts of the new team.
"Getting used to the new plays and players is difficult compared to Morton's old tactics. The coaching here is wonderful and I like it here so far."
Michelle's favorite food is anything Italian, and she loves the color green. Although a bulldog, she does admit that she will always have a soft spot for her old school Morton West who helped her get this far. Her biggest inspiration is her father.
"He's my motivation, had had supported me with what I love since day one. He keeps my confidence strong and pushes me to do better and better. He gives me great advice when I'm feeling down and always has something positive to say" said Bilo.
Michelle would travel to Italy if she could, not only for her favorite kind of food, but because she has family there and that is something she's always wanted to do.