Featured Athlete: Michael Helf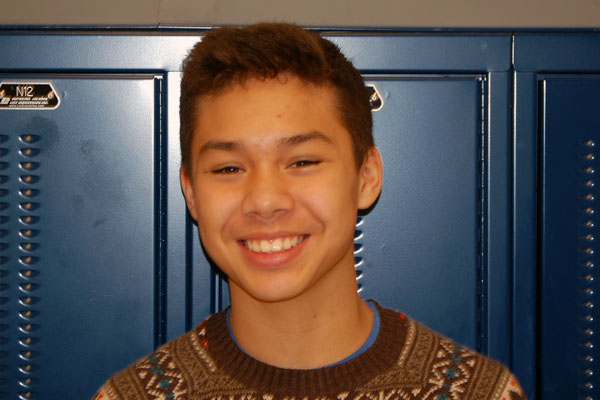 On the ice is where sophomore hockey player Michael Helf belongs. The game of hockey can be rough on the body, so in order to play it you have to be strong mentally and physically. Michael practices hard every day in order to become a better player. This practice pays off in the games as he is the team's leading scorer with 7 goals scored with only 8 games played so far. Helf is surely the type of player a coach loves to build a team around. He gives the team an edge they need to be a great hockey team.
Michael is only a sophomore and he is already playing on the varsity team. He has really high expectations this season for himself.
"I want to lead the team in scoring," said Helf.
That is a goal many have and a tough one to obtain. The team has had a rough start early on this year.
"We're losing games but that's okay, we just have to work out the kinks because we're a great team when we play together." Michael hopes the team can make the playoffs, but knows that is hard to do.
"We can make the playoffs but it will definitely be a hard road to get there."
Michael is a key player and will only improve in the years to come. He knows he has to work hard in the offseason in order to keep his starting spot and become a captain next year. Hoping to come in and prove to his coaches that he is captain material, Michael wants to have more goals next season than this year and to do that would surely put him in the upper echelon of talent on his team.