Bulldog softball looking to rebound after dreadful start
Hang on for a minute...we're trying to find some more stories you might like.

Coming off of one of the best seasons in the program's history, the girls' varsity softball team must take the lessons they learned during their playoff run last spring and gel quickly as they will be facing stiff competition early on. After losing several superstars, including Becky Mantel, Kylie O'Connell, and Tierney Duffy, the Bulldogs are looking for others to step up and carry the load. Seniors Kelly Ely and Emily Hastings are the leaders of this squad and the several years of varsity experience amongst them will come in handy.
After a loss to Wheaton St. Francis in a Sectional game last spring, the Bulldogs are one of the favorites in the Metro Suburban Conference due to returning talent in the rotation and in the field.
Hastings, an excellent catcher, is a powerful slugger in the middle of the Bulldogs lineup and has lived up to the high expectations early on. In a loss to De La Salle, Hastings went 3 for 3 with a home run and 3 runs batted in. Against the Lions from Lyons Township, she recorded 3 of the Bulldogs 10 hits, including the only run. The Bulldogs have struggled offensively early on, but that is certainly not as a result of the efforts of Hastings.
The Lady Bulldogs have not played up to their potential early on, as they are struggling mightily with a 4-15 record, including many losses to worthy opponents. RB has fallen to three local rivals in the span of 4 days, including a shutout at the hands of Fenwick, a 14-1 drubbing by Nazareth, and losses in both games of a doubleheader to LT.
If the Bulldogs are going to erase this early deficit in the standings, they will need to start hitting the ball, but more importantly, they need to start catching the ball and cut down on their errors.
In the loss to Fenwick, a shutout by sophomore Katie O'Connell was wasted due to several errors that led to five unearned runs. Against Nazareth, the Bulldogs committed six errors which led to 14 Roadrunners crossing the plate. Against Willowbrook, the Bulldogs committed two costly errors in the sixth inning with led to a 3-run home run, and the eventual defeat.
O'Connell and junior Hayden Claire will be the workhorses on the mound this season, with junior Sam Cook as a viable third option. Ely has a ton of experience at shortstop, and her strong bat along with a reliable glove should sure up the Bulldogs this spring. Sisters Annabelle and Natalie Gardiner should both see action in the outfield, while seniors Ashlee Haugh, Emma Schander, and Jasmin Castaneda will play multiple positions in the infield. Sophomore Lana Herrmann and freshman Kendall Hastings are both young and ready to contribute.
With a handful of conference matchups upcoming, the Bulldogs have several opportunities to get back on track and get into the win column.
About the Writer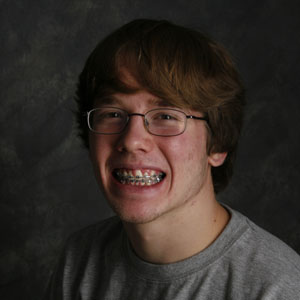 Cameron Kritikos, Sports Editor

Cameron Kritikos is a senior, and returning member of the Clarion staff. He is looking forward to another great year as a member of this wonderful newspaper. His favorite food is steak, but his favorite restaurant is The Q in LaGrange. It's just delicious! Cameron has two favorite movies that always put him in a great mood. They are The Pursuit of Happiness with Will Smith and Glory Road starring Josh Lucas. He plays football for  the Bulldogs and runs track in the spring. Along with being a two-sport athlete, he is the Vice-President of Best Buddies for the second straight year. He is a fun loving type of guy who likes to crack jokes, but also knows how to buckle down and get to work.
Cameron can be reached at [email protected].