EVERY STUDENT HAS A STORY: Matt Vince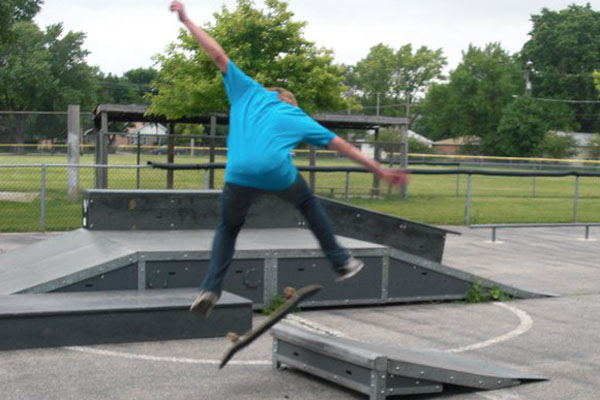 Junior Matt Vince is an outgoing guy who always has a smile on his face whenever someone sees him. H Which he is also known to begin a sentence while stuttering, he is most known is for his skateboarding abilities.
Vince started skateboarding four and half years ago when his brother encourage him. Vince and his friends started practicing on a daily basis trying to improve their skills. They practice in their neighborhood, skate parks, and while skating around playing skateboarding games.
"The hardest thing about skateboarding is just progressing and learning how to land new tricks," said Vince.  Vince skates whenever he can, especially on a sunny day.  His favorite trick to do is a hardflip.
Vince said, "The easiest thing about skateboarding is falling. This one time I was at Ehlert (Skate Park) and I was trying to learn how to land a tre-flip. I fell a good 30 times until I finally landed it. It was a huge accomplishment."
Vince rather skates with a group of friends rather than by himself. Vince said, "It gets pretty boring and I like to compete against them. I also enjoy playing skating games with them and seeing them progress as well as myself."  When asked about what's the best thing about skating, Vince said, "Just learning new tricks and getting better. I also like how I meet a lot of cool people who skate too. I made a lot of friends because of skating also."
Vince has also created some great memories because of skateboarding. "My favorite memory of skateboarding is when I went to Krush (Skate Park) for the first time. It was so overwhelming and I couldn't wait to go down their ramps. It was scary at first, but once I got the hang of it, I kept going down them. The people were awesome there too. Everyone was so chill."
Vince has multiple goals that he wants to achieve with skateboarding. "I really want to go professional with skateboarding and be able to skate in California. That has also been my dream," he said.