EVERY STUDENT HAS A STORY: Kristin Tomecek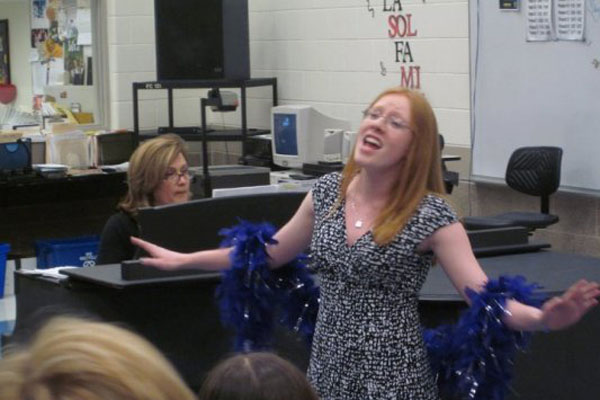 Hang on for a minute...we're trying to find some more stories you might like.

BE SURE TO VISIT THE REST OF EVERY STUDENT HAS A STORY
On the outside, Kristin Tomecek seems to have a lot of interests.  She is a member of Ragdolls, a group of girls who do charity and volunteer work around the community.  She loves going to movies and eating out with her friends.  She takes care of her two cats, one being "old and senile" and the other being "fat and a little out of it."
But it's music that makes Tomecek tick.
Having played violin for ten years, Tomecek also takes lessons from Kristine Boike, her private teacher. She performs at St. Peter and Paul Church in Riverside. She started playing because her sister played and she didn't have much of a choice. She started taking lessons when she was six and has stuck with it ever since. When she was asked why she likes it, Tomecek said, "There is nothing in the world like music. The happiness it provides is so unique. It's everything to me." She is not sure if she will be in an orchestra through college, but she plans on playing whether she is part of a group or not.
As for singing, Tomecek said that, when she was in elementary school, she enjoyed music class and that things really kicked off after her first solo. Her first solo was in fifth grade in a Veteran's Day concert. After that event, Tomecek began taking voice lessons from the music teacher at Central Elementary School. For the past four years she has taken lessons from her current voice coach, Erin Matonte.  Tomecek said that she has loved every minute of it. When asked if she would continue singing in college, she said, "Of course! I kind of have the plan of minoring in vocal performance." She praised RB's choir director Diane Marelli and has been enjoying herself in choir so far.
While Tomecek may be on the Varsity tennis team, participating in Best Buddies, or remaining active as a class officer, her heart remains with singing.
About the Writer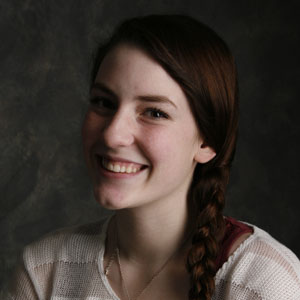 Hannah Pecis, Media Editor
Hannah Pecis is retrning to Clarion for fabulous year three. She can't spell to save her life, so she has been greatly honored to work on a school paper...