Griggoletti and Schraidt edged out of Wrestling sectionals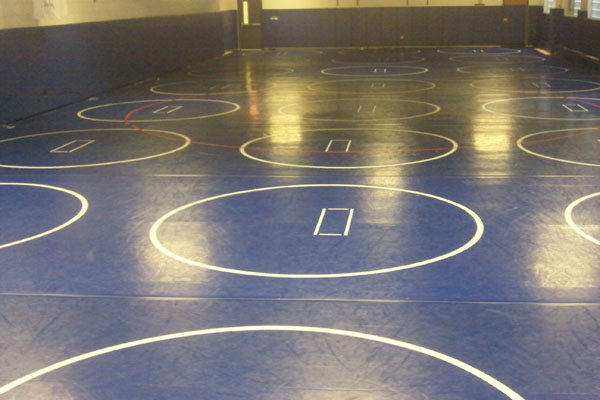 This past weekend the last two varsity wrestlers, Louie Griggoletti and Mark Schraidt, ended their season at sectionals which took place at Evergreen Park High School.  Both of the wrestlers had an outstanding regional meet where they were able to qualify for sectionals the following weekend.
Griggoletti, a freshman, had three matches in the regional meet. He won his first match and then moved on to his second one where he beat the number two ranked wrestler in the 285 weight class. At sectionals, Griggoletti didn't have as good of a day as he did the previous weekend. He had two matches on Saturday and ended up losing both.
Griggoletti said, "I hope to make it back to the sectional meet next year and hopefully put up a good fight." When asked if his season turned out the way he expected, he said, "It definitely turned out better than I expected; it was a very enjoyable experience."
Schraidt, a junior that is on the varsity squad, also ended his season this past weekend at the Evergreen Park sectional meet. Leading into the meet he went 4-1 at the regional meet. When Schraidt got to the sectional meet, he went 0-2 against his opponents in the 152 weight class. Schraidt said that his season turned out much better than he had expected and he plans to condition a lot more in the off-season, especially running.
Though neither of the wrestlers were able to move on to the state meet this year, both of them are hoping to make it back to sectionals next year and make it to state. Both  wrestlers had outstanding seasons.