Two losses tough for new coach Curtin to tackle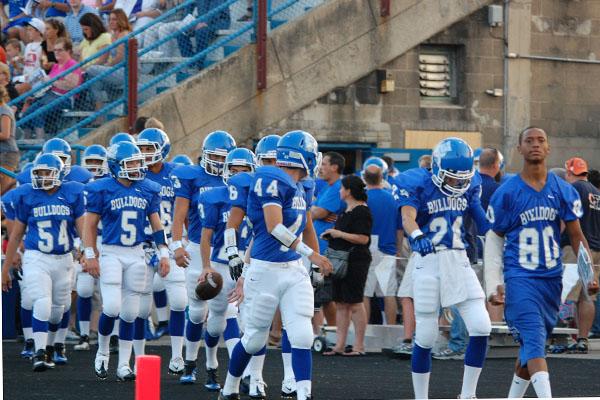 The football season is underway for the royal blue and white as the Bulldogs hope to improve on last year's record of only two wins and seven losses. However, the first game of the season was one to forget as visiting St. Francis beat RB 57-12 and the second was not much better with a 42-0 loss to Lemont.
New head coach Brendan Curtin said, "It was heartbreaking." Still, he noted that St. Francis is obviously an established program and a tough team.
After the tough loss to a great Lemont team, Curtin said, "This loss was a heartbreaker, but tough times strengthen a team."
Riverside Brookfield wants to go 1 and 0 every week, but, that could prove to be a challenge with a tough schedule this year.  The team's next game is on Friday, September 7th, at home against West Side.