Despite falling to city champs, bright future ahead for Wrestling
Hang on for a minute...we're trying to find some more stories you might like.

After the final match concluded and the whistle sounded, the Bulldog wrestlers were left with a sour taste in their mouth; one that they weren't too familiar with this season. The varsity wrestling team made quite the impression as they went on a historic run to the Sectional meet after a season chock-full of statement victories that cemented this program as one of the best in the area.
In the end though, the boys came up short in the Sectional meet against Bowen.  The Bulldogs fell to the Boilermakers, the city champs, by a final tally of 44-24.
Although the final result will be the most glaring statistic, there are many positives the Bulldogs can take from this tough loss. Senior Danny Russell, who normally wrestles in the 145lb weight class, moved up two classes and squared off against competitors in the 160 lb class. Russell performed admirably and even secured a victory.
It not was only Russell, or senior captain Vinny Zaccagnini, who carried the Bulldogs, but the entire team contributed on Tuesday and has been carrying each other throughout the season. This loss will not define this team nor will it take away previous accomplishments.
"Although I'm disappointed with the final result, I'm extremely happy with our season and my final year at RB," said Zaccagnini.
Returning for 2013-2014, the Bulldogs have a load of talent expecting to help RB make the jump from a solid program into a suburban powerhouse that has the potential to compete for Sectional Titles year in and year out.
Sophomores Louis Grigoletti, Antonio Ochoa, and Nick Guirini, who all placed fifth in the individual Sectional meet, will return as upperclassmen and a bulk of the load will be put on their shoulders. Also, junior Andrew Misiorowski, who missed a significant amount of time with an injury, will return as a veteran to the program. Other returning contributors include Jordan Petronella, Shannon Hickey, and Richard Theus.
About the Writer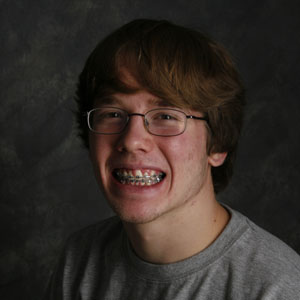 Cameron Kritikos, Sports Editor

Cameron Kritikos is a senior, and returning member of the Clarion staff. He is looking forward to another great year as a member of this wonderful newspaper. His favorite food is steak, but his favorite restaurant is The Q in LaGrange. It's just delicious! Cameron has two favorite movies that always put him in a great mood. They are The Pursuit of Happiness with Will Smith and Glory Road starring Josh Lucas. He plays football for  the Bulldogs and runs track in the spring. Along with being a two-sport athlete, he is the Vice-President of Best Buddies for the second straight year. He is a fun loving type of guy who likes to crack jokes, but also knows how to buckle down and get to work.
Cameron can be reached at [email protected].