Boys' baseball keeping the streak alive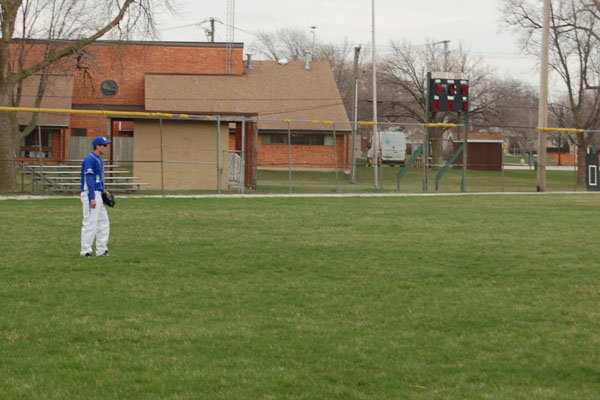 The Bulldogs baseball team has started the season off very hot, with a very impressive 13-1-1 record. They tied a ranked Nazareth squad 4-4 when the game was called due to darkness last Monday and defeated a strong St. Pat's team 4-1 this Monday afternoon.
Coach Dallas Till attributes the win streak to solid play at every position combined with a powerful offense.
"We have had great performances from our pitchers, we have been hitting the ball well, and our defense has been solid. What we lack in depth, we make up for in quality," said Till
Two pitchers that are off to great starts on the year are Matt Quintana and Will Kincanon. Quintana has a 1.62 ERA while the highly coveted Kincanon has an ERA of 1.06. To go along with his impressive pitching performances, Kincanon has a .415 batting average to boost his team. Other players that have been swinging the bat well are CJ Duffek and Luke Keller, batting .420 and .500 respectively.
The Bulldogs will head into the thick of their Metro Suburban Conference schedule with games on Tuesday and Wednesday against the Ridgewood Rebels. The games are both at 4:30 P.M. at Ehlert Park.