Loss of horde mode spoils Gears of War: Judgement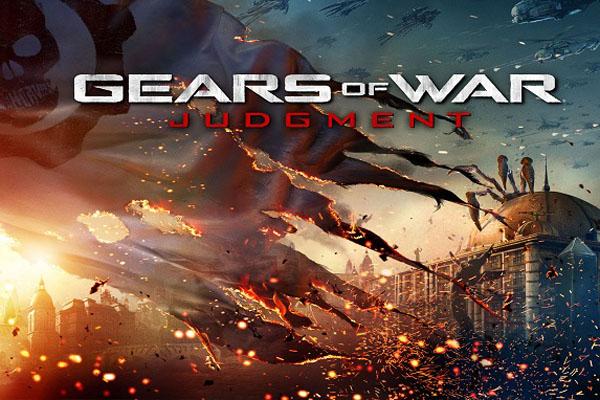 Newly Promoted Lieutenant Damon Baird was just appointed Officer of Kilo Squad by Colonel Ezra Loomis and his squad is thrown into the thick of a fight against the locust hordes. Baird is accompanied by his squadmates Augustus Cole, Garron Paduk, and Sofia Hendrik. Kilo has been tasked to get to the military history museum to reinforce Onyx Gaurds already there.
Welcome to Gears of War:  Judgement.
Baird is new to the world of being a leader and leading Kilo Squad gives him a lot of tough decisions. After fighting your way to the museum you meet a group of Onxy Gaurds and they tell you to go hold one area while they go to another you then fight a couple waves of locust before your squad decides to follow them after hearing radio chatter from their fight. once at the area you find all of them dead and you must hold the area until the locust stop coming. After holding the Museum all radios go dead and Baird has to make his first tough choice fight to get to the lightmass missile that has the power to stop the locust or keep defending the museum as ordered. He decides to go for the missile and so starts Kilo`s journey.
Gears of War: Judgement is a great prequel to the Gears Of War franchise. This game add so many great features although some seem to be lacking. In each campaign mission you now earn stars, up to three a mission.  The amount of stars you get differs by the action that you accomplished.  Each mission also has a normal version and a declassified version, and while the declassified version is harder, it makes stars easier to get. Missions are also a lot shorter but still full of that gruesome Gears of War action everyone enjoys.
The versus modes are much like other Gears games just with a few tweaks, but the one big difference is a mode called Overrun. Overrun is a game type where one team plays as the locust and one team are the Gears, the Gears must defend objections from the attacking locust hordes. Its really fun and an interesting idea that's well implemented. The last mode is called survival, and is much like the Overrun mode, with the only difference being that people only play as the Gears while the locust are CPU's.
The character customization is changed to be better with you unlocking all of it by chance through getting prize boxes and your awarded prize boxes for one of three things, killing a lot of enemies, earning a lot of medals, or leveling up.
I only have two complaints.  First, there are only about ten characters in the game to choose from, and that, to me, just feels like such a small amount. Comparing it to having tons of characters to pick from in Gears of War 3, you really feel short changed. The biggest problem though is no horde mode. That's right.  The iconic mode that's been around since the first game is absent in this game. Horde mode was the reason why I loved and played Gears 3 so much, spending so many hours with friends taking on the waves of locusts, trying to learn the best strategy of survival.  It feels like the best part of the game has been ripped away. I was very disappointed to find out the survival mode was supposed to be horde's next stage because survival is worse on every front.
Overall the campaign of this game is great and I was glad to play.  Versus mode was just like every other Gears game, but Survival was a let-down that took the place of something great.  Still, any die-hard Gears of War fan should still play this game, unless – like me – the only reason you enjoyed the game was defeating the horde.