Win at Lincoln Way Central Relay keys strong start for boys' swimming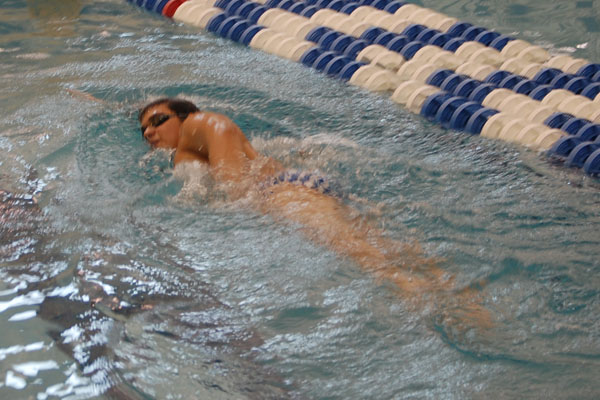 The Bulldog boys' swim team began the 2012-13 campaign with a victory at the competitive Lincoln Way Central Relay Meet for the second year in a row. Mid-way through the meet, the Bulldogs were trailing but finished off very strong, winning four of the last six events to capture the crown again.
On Saturday, January 12, the team placed fourth at the RB Invite, then fell to Oswego in a head to head swim-off on Tuesday, January 15.
"The kids are tired, but I'd say the season is going pretty well," said Head Swim Coach Todd Frydrich. Effort is definitely not a question for the team, though confidence is something that the team needs going forward.
"Us understanding how good we are and how good we can be is the key," said Frydrich.
The team has a very talented group of sophomores, including Anthony Colon, Kevin Garza, Quinn Risley, and Tim Walsh who have met and exceeded expectations.
"There is a lot of pressure on the rest of the team to try and match the sophomore's skill level. They are very good and push us to work harder," said senior swimmer Jon Moron.
If the team wishes to continue their success and make a strong push into the conference, sectional, and state meets, Moron believes that they must continue their current work ethic and keep overcoming obstacles.
"We've had to deal with a lot of people getting sick lately. The 18 hours of training a week can really be tough," said Moron. With the hard hours of work that the Bulldogs have been putting in, don't be surprised to see quite a few swimmers standing atop the podium come the state meet.