Featured Athlete: Emma Schander (Volleyball)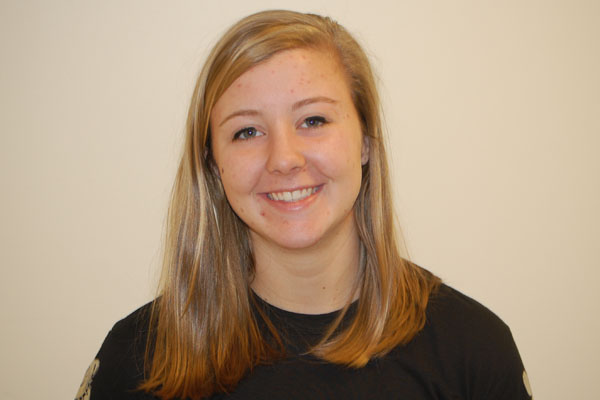 The girl's varsity volleyball team has been successful this season, thanks to contributions from a myriad of different sources. One of the teams' key contributors has been Emma Schander. She has filled many roles, from starting right side, to valuable substitute and now starting outside hitter. It's no surprise that she has nothing but good things to say about the season so far.
"It's great; we're playing very well together. We knew we were going to be a good team, but we didn't think we were going to be this fabulous," said Schander.
Outside of volleyball, Emma indulges in many normal teenage pastimes
"I spend my free time with my friends and family, playing with my Swiss Mountain dog who is very large and in charge and eating Wing Stop, specifically, bone-in lemon pepper wings."
Coach Bonarigo gives Emma high praise for her professionalism and performance. "Emma is a natural leader, she steps up without being asked. When she wasn't in the starting lineup, she acted the same way as far as leadership was concerned."
Currently back in the starting lineup, Emma is a force to be reckoned with, as evidenced by her recent selection as Athlete of the Week.