Girl's tennis enjoying the moment, looking forward to next year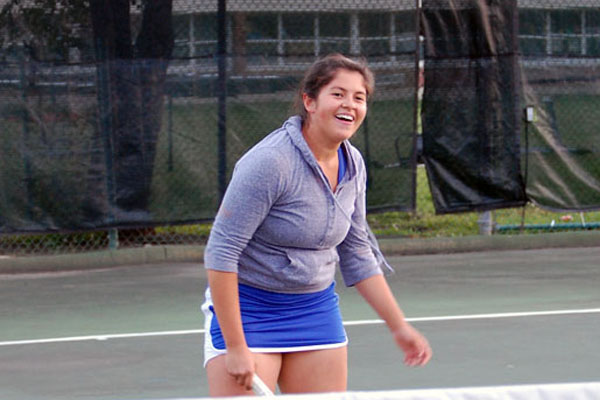 Last week, the RB girls tennis team wrapped up their season at sectionals.  The players that represented RB in singles were Salem Baer and Victoria Bojovic.  Bojovic, a freshman, won her first match against a competitor from Queen of Peace. She later lost in her second match to Lyons Township's no. 1 tennis player, who placed second in state. Baer ended a very impressive senior season with a difficult loss to Hinsdale South.
In doubles RB was represented by Emily O'Connor, Claire Wilson, Isis Galindo and Nina Dorenbos. O'Connor and Wilson played very well. They won their first match before falling to the 6th seed in the tournament.  Galindo and Dorenbos came up short in their match with the doubles squad from Hinsdale South, ending what was a very solid season for each of them.
"Sectionals was intense," said  O'Connor," LT and Hinsdale are pretty serious, but me and Claire Wilson made it to the second round."
Overall the team had an exceptional season, and with many returning varsity players next year, the future is certainly looking very bright for the girl's tennis program. Some of this season's highlights were the girls' first place finish at the RB Invite, in which seven out of ten competitors took home medals, including first place medals from senior singles player Baer and doubles partners Dorenobos and Galindo.
The team finished their 2012 season with an outstanding overall record of 18-4. They finished with a 3-2 record in the Metro-Suburban Conference.