Bulldog soccer falls in Sectional Championship, makes history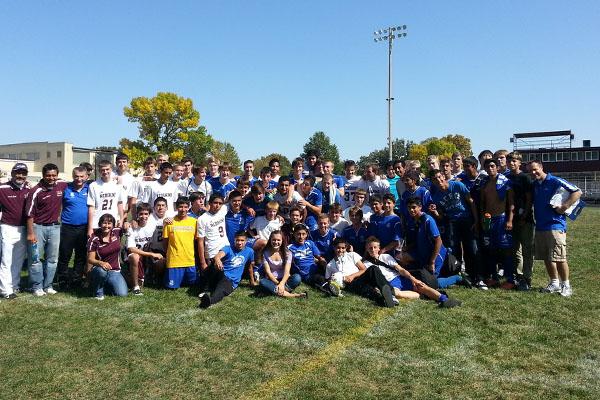 The Varsity Boy's Soccer season ended Saturday when they fell to the hands of Wheaton Academy 4-1 in the Sectional Championship. This was the farthest the team has ever advanced in the state playoffs. The team fell behind 2-0 very early in the second half but the tide seemed to turn when Santiago Beltran scored a penalty kick to bring the team within a single goal. The Warriors then quieted the Bulldog storm with two daggers nearing the end of the match that took the very strong Bulldog team down for good.
"I'm very sad the season was over. It was hard watching them (Wheaton Academy) celebrate. I was proud even though we lost, we've never gotten this far in the playoffs. All the support we got was overwhelming," said team captain Tom Leary.
Overall the team reached their goals of winning conference and reaching the Sectional Championship.
"The season was definitely a success. The most successful season a team has had here, going undefeated in conference and reaching the Sectional Championship. I've never been a part of a team with more hard working players and more chemistry. We really enjoyed our time together this year," said Leary.
Next season's squad is expected to be a very promising group. Junior starters Santiago Beltran, Joe Aieta, Ben Brondos, and Quentin Dreilich will return next year. All four had very solid seasons and will definitely lead the team and try to push them further next season.