In Texas or back home, RB choirs shine (updated)
Hang on for a minute...we're trying to find some more stories you might like.

A break from the frozen tundra that is Chicago never hurt anyone, especially not the RB choirs. Over President's Day weekend, members from all of the school's choirs took a trip to San Antonio, Texas. Leaving early Friday morning and returning late Monday night, the group stayed busy for almost four full days.
Upon their arrival in San Antonio, choir director Diane Marelli started the trip off with some fun by leading the group to San Antonio's famous Riverwalk. Soon after, Marelli brought her singers to their first performance of the trip; singing in Missions that were built in the early 1700's.
The next day of the trip was just as exciting as the conjoined choral group headed to Austin to sing in the state capital building. They also visited University of Texas and had a blast visiting the school. According to Marelli, the Texas capital was bigger than the nation's capital.
"But you know what they say," said Marelli.  "Everything's bigger in Texas."
The third day saw some of the best memories of the trip. The choir visited the Alamo and performed a few of their favorite songs at the famous battle site. They later met with Professor John Silantien for a music clinic.
Marelli said that the most memorable part of their trip was when they were waiting on the plane to return home to the arctic land we call home. Upon boarding their flight, the pilot announced that a group of U.S. soldiers were preparing to board. At that point, everyone's minds were thinking the same thing, which was to honor the soldiers by singing the official anthem of the U.S. Army. Marelli said that it was perfect end to a perfect trip.
After returning home, the weary travelers wasted no time in preparing for their next show; a mere two nights from when their plane landed back in Chicago. Although many of the singers were still tired from their exciting weekend trip, it stopped no one as the concert went off without a hitch. The concert featured not only large ensembles, but also soloist performances from award winning student vocalists.
Sponsor's Note:
This article was corrected to reflect that John Silantien, not Charlie Pipal, provided the musical clinic. D. Mancoff
About the Contributor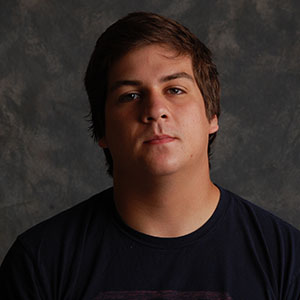 Nick Cundari, Staff Reporter

Nick had simple beginnings in the rural town of Greenfield, Illinois. When he wasn't helping tend to his father's cow  herd, he spent most of his time teaching the local children Latin. By the age of 11 he was nationally respected and tried running for President even though his age was a major issue. After a very close loss to Barack Obama, he decided to turn his focus to learning  how to fly. His first thought was to learn the art of flying a plane. But, after many weeks of trial and failure, he decided to jump off the roof of his house and flap his arms. To the amazement of himself and every single on-looker, he actually took flight, and flew for 7 miles before landing in a cornfield to take a much needed nap.
When  Nick isn't soaring through the sky like a bald eagle, he enjoys spending most of his time at home. He plays in a band and enjoys comedy and horror movies. With much excitement, Nick is starting his 8th season of playing football. Being a rather large person, he plays Offensive and Defensive line and can't wait for the season to commence. Along with playing football, Nick is also a member of the school club Best Buddies.
If you would like to reach Nick, he is available at [email protected]