Madrigals stepping up to the bright lights, big stage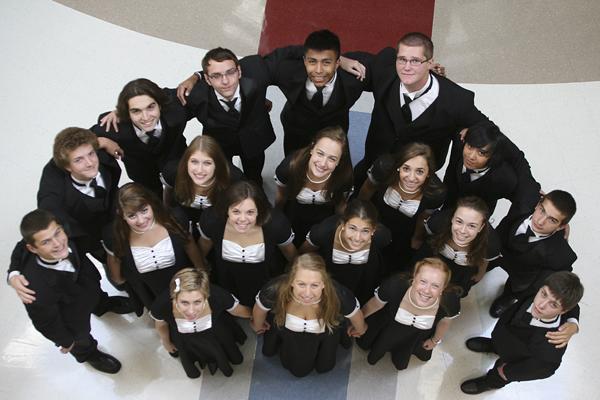 Hang on for a minute...we're trying to find some more stories you might like.

All eyes are going to be on the RBHS Madrigals this Saturday as they take the stage at the Riverside Community Church in Peoria for the annual Illinois Music Educators Conference (IMEC). After months of practice and preparation, the talented choral group is ready to perform for a huge audience of respected music teachers and professionals.
Choir director Diane Marelli says the group will be performing for possibly the biggest crowd the 2012-2013 RB Madrigals group has ever seen. The renowned group didn't get this opportunity by chance though; Marelli spent months preparing an application, vocal recordings, and most importantly the group itself for the chance to perform in this show. At this time last year, Marelli was convinced by a colleague that her beloved group had the potential to be recognized by the IMEC. After countless hours of work, Marelli received an e-mail in May that solidified their place in the upcoming show.
After receiving the e-mail, Marelli knew it was important.  "My stomach turned over and I got so nervous," she said.
A new challenge suddenly arose. The Madrigals 2011-2012 group had been so good that it would be very difficult to match their skill and strength. Luckily, this year's group not only matched last year's group, but Marelli claims that the groups are getting better year after year.
Sophomore Louis Grigoletti said, "[The group's biggest strength is] being a tight knit group. It really helps our chemistry." Grigoletti said he was very excited for songs such as "We Rise Again" which he has a solo in, and the entire group's favorite, a Portuguese folk song.
For the entire Madrigals group, Marelli noted that the past year has been "a rollercoster of emotions", but she knows they are all ready and excited now. Although everyone had been nervous for months, Marelli said the mood shifted around the holidays, and now they can't wait to perform one of the biggest shows of their entire lives.
About the Writer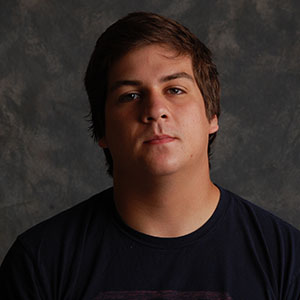 Nick Cundari, Staff Reporter

Nick had simple beginnings in the rural town of Greenfield, Illinois. When he wasn't helping tend to his father's cow  herd, he spent most of his time teaching the local children Latin. By the age of 11 he was nationally respected and tried running for President even though his age was a major issue. After a very close loss to Barack Obama, he decided to turn his focus to learning  how to fly. His first thought was to learn the art of flying a plane. But, after many weeks of trial and failure, he decided to jump off the roof of his house and flap his arms. To the amazement of himself and every single on-looker, he actually took flight, and flew for 7 miles before landing in a cornfield to take a much needed nap.
When  Nick isn't soaring through the sky like a bald eagle, he enjoys spending most of his time at home. He plays in a band and enjoys comedy and horror movies. With much excitement, Nick is starting his 8th season of playing football. Being a rather large person, he plays Offensive and Defensive line and can't wait for the season to commence. Along with playing football, Nick is also a member of the school club Best Buddies.
If you would like to reach Nick, he is available at [email protected]