Bulldogs look to rebound against #20 Lemont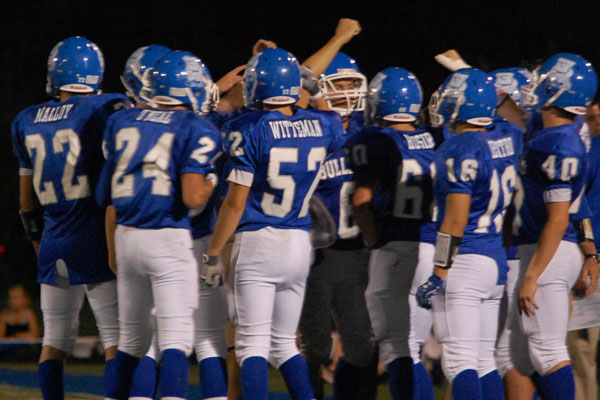 This Friday night the Bulldogs will take on the Lemont Indians. Last week the Bulldogs suffered a tough 57-12 loss to St. Francis. The game was highlighted by a 90 yard kickoff return for a touchdown by return man Hank O'Neal. Lemont is coming off of a very impressive 56-0 win over Little Village Lawndale.
If RB wants to have more success, they have to take better care of the football Friday night they had 5 turnovers, including 3 interceptions and 2 fumbles. That simply won't cut it against Lemont, who, as of Monday was ranked #20 on the Chicago Sun-Times' Top 25.
"I'm excited, I feel a lot better this week, after we improved on things, the mistakes we made in last week's game," said senior Mitchell Malloy when asked about this week's practice.
Injuries are always a concern, but now even more so, seeing as RB had multiple players injured on Friday.
"In some spots we have low numbers," said Malloy, "so when kids get hurt it might hurt the rest of the team."
Everyone on the team has to step up this week. The offensive line has to protect quarterback Jack Vandemerkt, and the offense has to hold on to the football. The defense forced and recovered two fumbles last week, but those takeaways don't mean anything when you allow 52 points.
The Bulldogs have a tough task taking on Lemont this Friday, however there is a lot of optimism after learning from last Friday nights defeat. Look for the Bulldogs to build off of Friday's performance, and hopefully pull off an upset against the favored Indians of Lemont.