Football now 0-4 after losing to Rich East, 34-13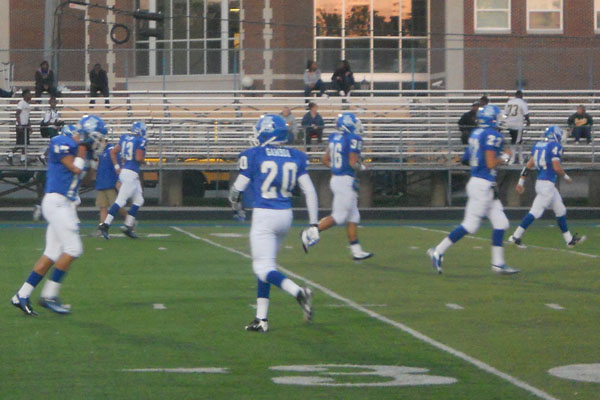 Off to a slow start, the Bulldog football team  hoped to gain momentum going into  Friday night's game. The varsity players were 0-3 after the loss to Gary West(Indiana), and took on Rich East, looking to notch their first win of the season. Rich East  was a worthy opponent, and it was another challenging game for the Bulldogs.
Unfortunately, RB was defeated by Rich East 34-13.
Rich East controlled the tempo with the running game, and stifled the Bulldogs' offense, holding them to only two touchdowns.
At this point, the Bulldogs are 0-4 and are in need of wins, not only for the standings, but also for a confidence booster. New Head Coach Brendan Curtin was optimistic after the tough loss.
"The team is still building as a unit," he said.
If that is so, RB obviously has a lot of building left to do and it needs to do so fast if the team hopes to turn around this bad start to the season. The team will play their next game at home against Ridgewood this Friday the 21st, with kick off scheduled to start at 7:30 pm.