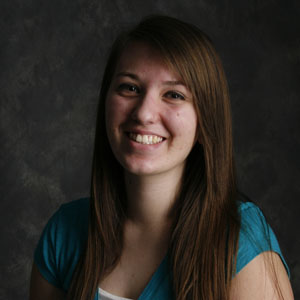 Candice Shelbrack is a returning staff reporter for the
Clarion
. She is known for her outstanding ability to outwit any writer of her time. It has been said that in just one breath, she can write an award-winning story of a thousand words. People idolize her to such an extent that they believe they are unworthy of her presence.
An addition, Shelbrack enjoys playing sports such as tennis, volleyball, and soccer. She is active in the arts, which include photography, drawing and painting.
Candice Shelbrack can be reached by e-mail
[email protected]
.
Candice Shelbrack, Media Editor
May 17, 2013

Senior Goodbye: Candice Shelbrack

(Story)

Apr 05, 2013

Robby Sings the Hallway Classics: Radioactive

(Media)

Mar 22, 2013

How Daniele's dreams changed me too

(Media)

Mar 15, 2013

Looking back at Chess Club's trip to State (updated)

(Media)

Mar 13, 2013

Herpetologist talks animals with Zoology class

(Media)

Mar 06, 2013

AP Art students discussion their inspiration

(Story/Media)

Feb 15, 2013

COLUMN: Why SA chose Dreams for Daniele, Pantene Beautiful Lengths

(Media)

Oct 24, 2012

Robby Sings the Hallway Classics: Where It All Began

(Media)

Oct 12, 2012

Hot off Homecoming, RB faces Naz

(Media)

Oct 10, 2012

Robby Sings the Hallway Classics: It's My Life

(Media)

Sep 22, 2012

Social media transforms AP Art Studio classroom

(Story/Media)

Sep 19, 2012

Robby Sings the Hallway Classics: "Call Me, Maybe"

(Media)

Sep 13, 2012

More buck for the bark

(Media)

Aug 29, 2012

Class of 2016 makes its grand entrance

(Story/Media)

Apr 09, 2012

EVERY STUDENT HAS A STORY: Rebecca Fernandez

(Story)

Nov 07, 2011

SPORTS RECAP: 4OT loss brings Boys soccer to conclusion

(Story/Media)

Sep 22, 2011

SPORTS PREVIEW: Opening tournaments prep Boys soccer

(Story/Media)