Carey's Comix (Episode 1)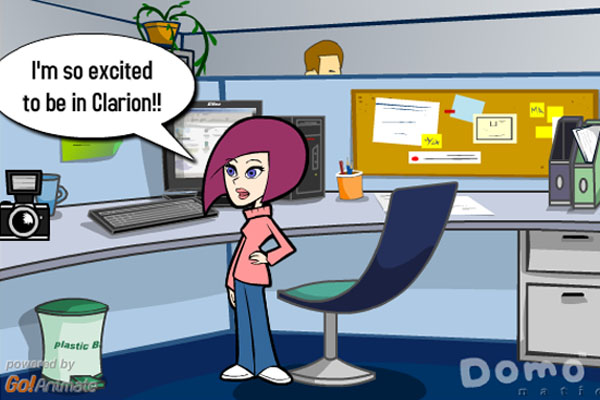 Hang on for a minute...we're trying to find some more stories you might like.

Now debuting, staff cartoonist Carey Torres' new animated comic.  In Episode 1, Carey confronts the horor of having to actually work in Clarion.
DomoNation.com: Episode 1: Welcome to Clarion! by rbhsclarion

Like it? Create your own at DomoNation.com. It's free and fun!