Classical Madrigals music comes to Peoria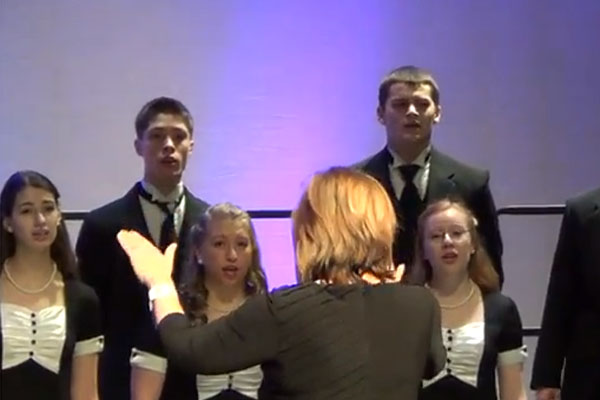 In a special honor, the 2012-13 Madrigals performed at the Riverside Community Church in Peoria in front of the Illinois Music Educators Conference on Saturday, January 26, sponsored and directed by Fine Arts Department Chair Diane Marelli.
Madrigals parent Michael Tomecek was kind enough to edit and archive the entire Madrigals playlist from the event.  Take a sneak peek here on the Clarion.